Your bed aside, the wardrobe is probably the second biggest investment you can make in your bedroom. For many sliding doors are the natural choice due to their space-saving and modern look and feel. With our complete range of finishes and quality, your sliding wardrobe should last you a lifetime and will need minimum maintenance.
By following the simple steps below you can ensure that your Sliding Wardrobes doors will look and act as good as new for many years.
Keep the bottom track clear of any debris or dust. Any sliding door that starts to stick is annoying. Your sliding door should glide backwards and forwards with ease but if they start to stick the most common cause is simply dust and debris that built up in your tracks. To fix this, every few months simply run the nozzle attachment from your vacuum gently up and down your tracks to remove any dust or debris. For an extra smooth slide simply spray a little furniture polish on the tracks.
CLEANING YOUR MIRRORED SLIDING DOORS
There is nothing worse than a smudged streaky glass door!  If your usual cleaning product isn't giving you a smudge-free door we say go for the old fashioned proven vinegar solution your Grandma probably used to clear her windows. We recommend this simple recipe. In a spray bottle, mix 50% distilled vinegar (white) and 50% tap water and shake to combine. Spray the cleaning solution directly onto your cloth rather than the mirror doors and wipe away your smudges, finger marks and smears.  For extremely grimy glass, prewash with very soapy water, then use the vinegar spray. After applying use a micro cloth to gently polish your mirrored sliding doors.
*Try not to get the vinegar solution on your tracks or the moving parts as they can cause corrosion if exposed over a long period of time.
WOOD FRAMES AND DOORS
Cleaning your Wood finish doors is much easier than Mirror. Simply use a damp cloth to remove any finger marks or dust on a regular basis.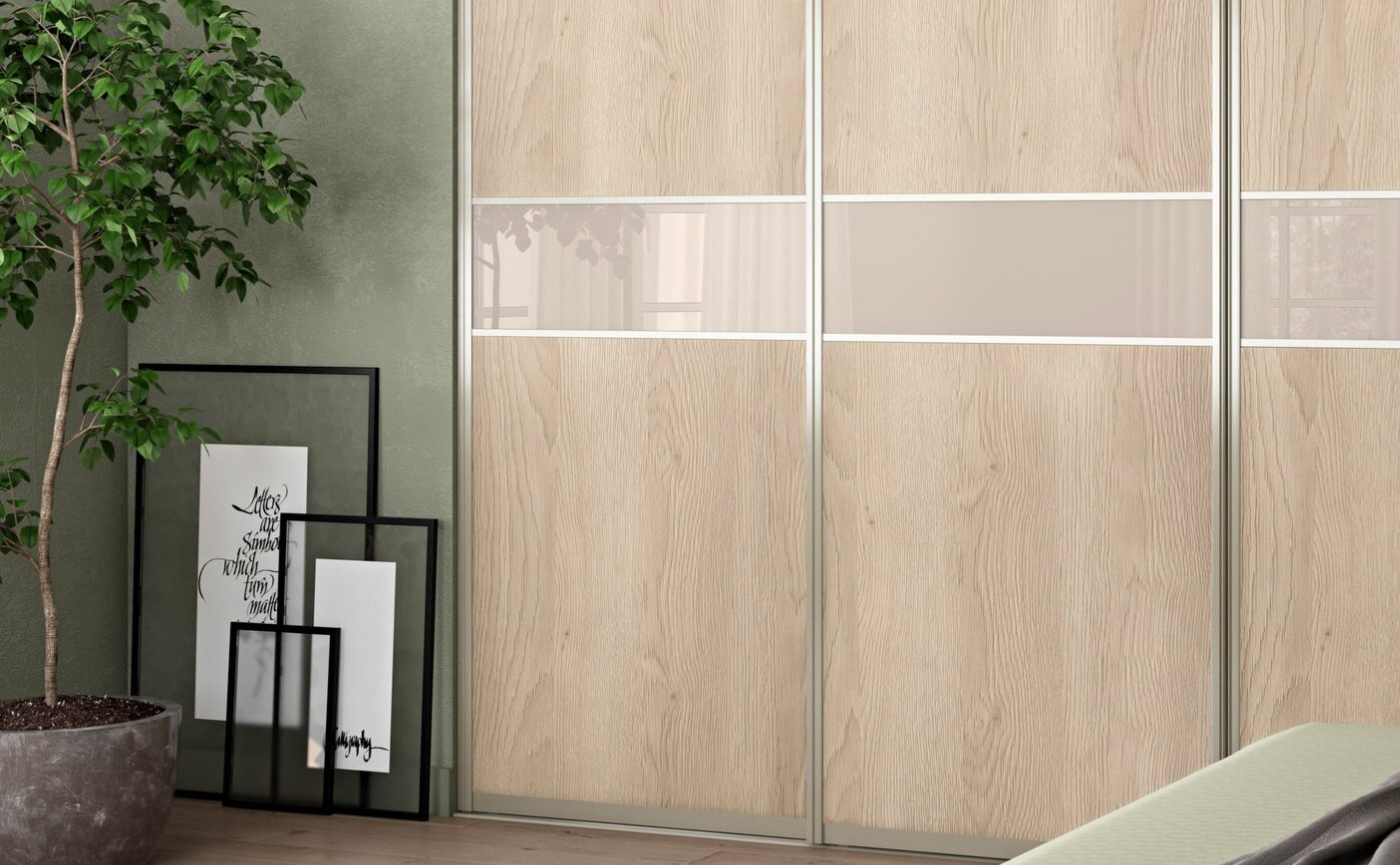 KEEPING YOUR TRACKS & RAILS IN TIP-TOP CONDITION
These need very little attention but we do recommend wiping them with a lint-free cloth a few times a year and if you feel needed you can add a little silicone spray to maintain the glide.
KEEPING YOUR SOFT-CLOSE, SOFT
If you opted for our soft-close system which means your doors will gently and silently close each time. Our light and quiet running system also has an anti-jump function which keeps your doors fixed in the track if they encounter an obstacle. To keep your soft close working for years simply keep your track clean and if you see any dust on the roller use the soft brush nozzle from your vacuum to gently clear away the dust.